Love LEGO? Love Nintendo? Redeem your rewards now!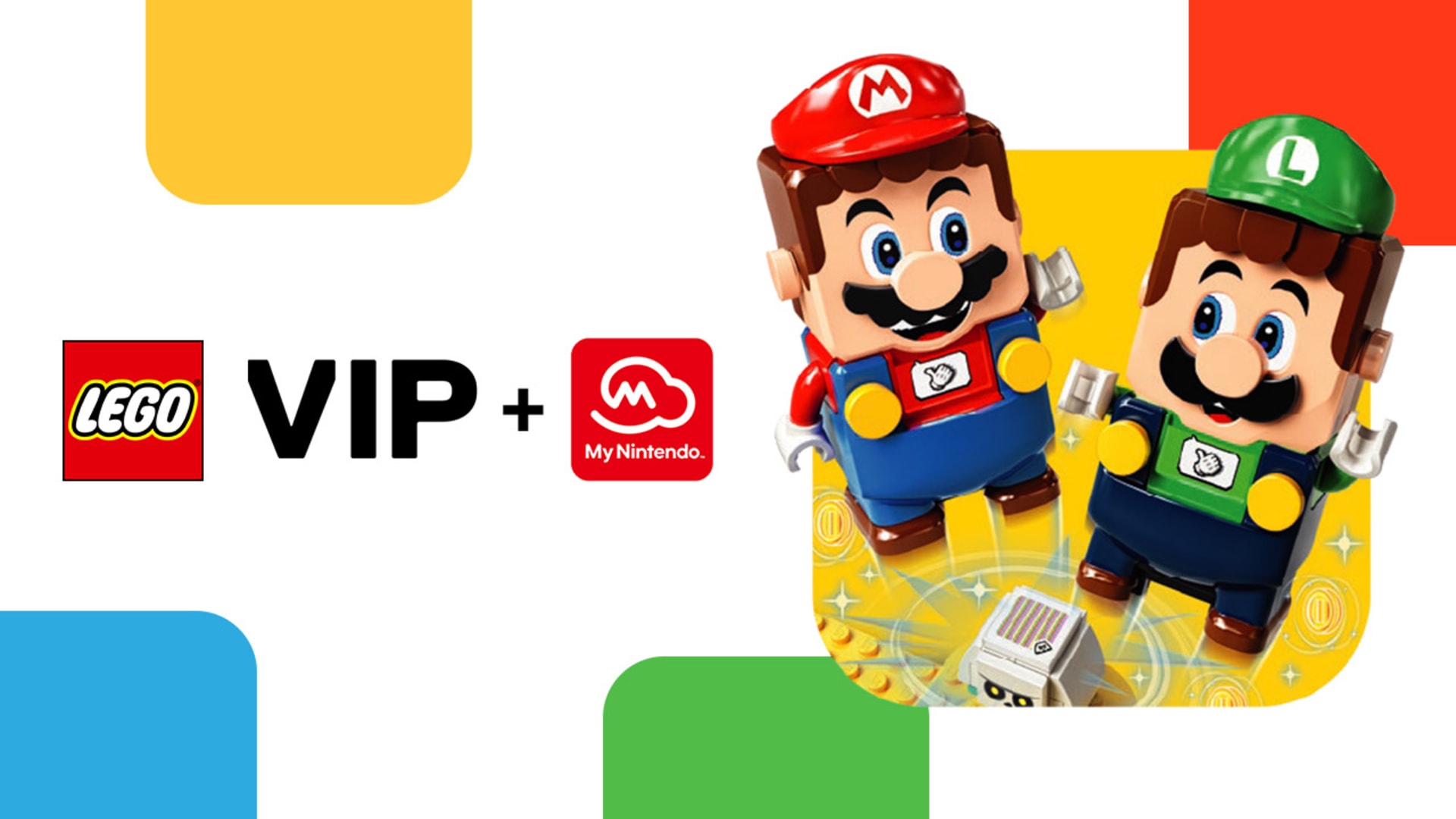 HOW TO REDEEM 250 VIP LEGO POINTS
Go to Nintendo.com, find the Lego VIP option, and copy your reward code. Go to Lego.com to redeem your 250 VIP Lego points. Find the option that reads "Have you received or found a VIP offer code?"
ALSO ON NINTENDO
For 50 platinum points each, get three Super Mario themed wallpapers for your PC, smartphone, or tablet.
For 400 platinum points, get the LEGO Mario Keychain shipped with no additional purchase necessary. Shipping and handling does apply. Your code will expire, so use it while you can.
HOW TO REDEEM 200 MY NINTENDO PLATINUM POINTS
Go to Lego.com VIP rewards and find The LEGO® Super Mario™ VIP rewards are here! Redeem the code at Nintendo.com.
ALSO ON LEGO
You can enter the drawing for the 71360 Adventures with Mario Starter Course, 71387 Adventures with Luigi Starter Course, and 71391 Bowser's Airship Expansion Set. VIP members can enter up to 50 times for 50 VIP points each time.
For 50 points, download a wallpaper pack for your PC, smartphone, or tablet.
For 500 points, redeem a code to receive the LEGO Luigi Key Chain with purchase in the next 60 days or redeeming.
All promos are while supplies last, so if you interested in any of the rewards, jump on them while you can!